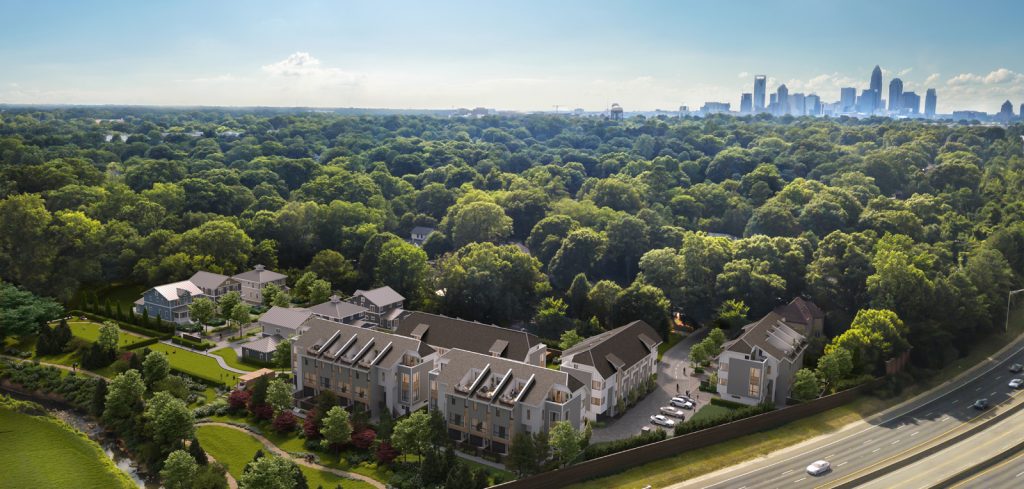 Chantilly on the Green
Chantilly on the Green, located at 2656 Shenadoah Avenue, Charlotte NC 28205

704-927-5463 | chantillygreen@mytownhome.com

Welcome To Chantilly On The Green!
Chantilly on the Green offers the rarest of opportunities – a spacious new community amid an oak- crowned historic neighborhood, with vibrant dining districts a short walk away and Charlotte's newest nature preserve right next door. Chantilly and other of Charlotte's most prized historic neighborhoods began in the days of streetcars, bicycles and walking from home to store.
Our Chantilly on the Green townhome community, just 3 miles from uptown, embraces that simpler time. We're nestled between Chantilly's quiet residential streets and the Chantilly Ecological Sanctuary – a bold $20 million transformation of 24 acres along Briar Creek into a refuge for both wildlife and humans.
Chantilly on the Green has done its part for the environment, as well, reserving more than a third of our land for creek-side open space, walking trails, a community firepit gazebo and more.
Living at Chantilly on the Green means having easy access to nearby entertainment, dining, shopping and uptown offices. Stroll or bike Chantilly's tree-lined streets to unique dining and shopping experiences in Elizabeth and Plaza Midwood.
And when you come home, enjoy sitting on your private terrace and soaking in the natural beauty nearby.
Chantilly on the Green – Traditional, walkable, lively, natural. Home.
Available Single Family Homes

View Brochure for this Community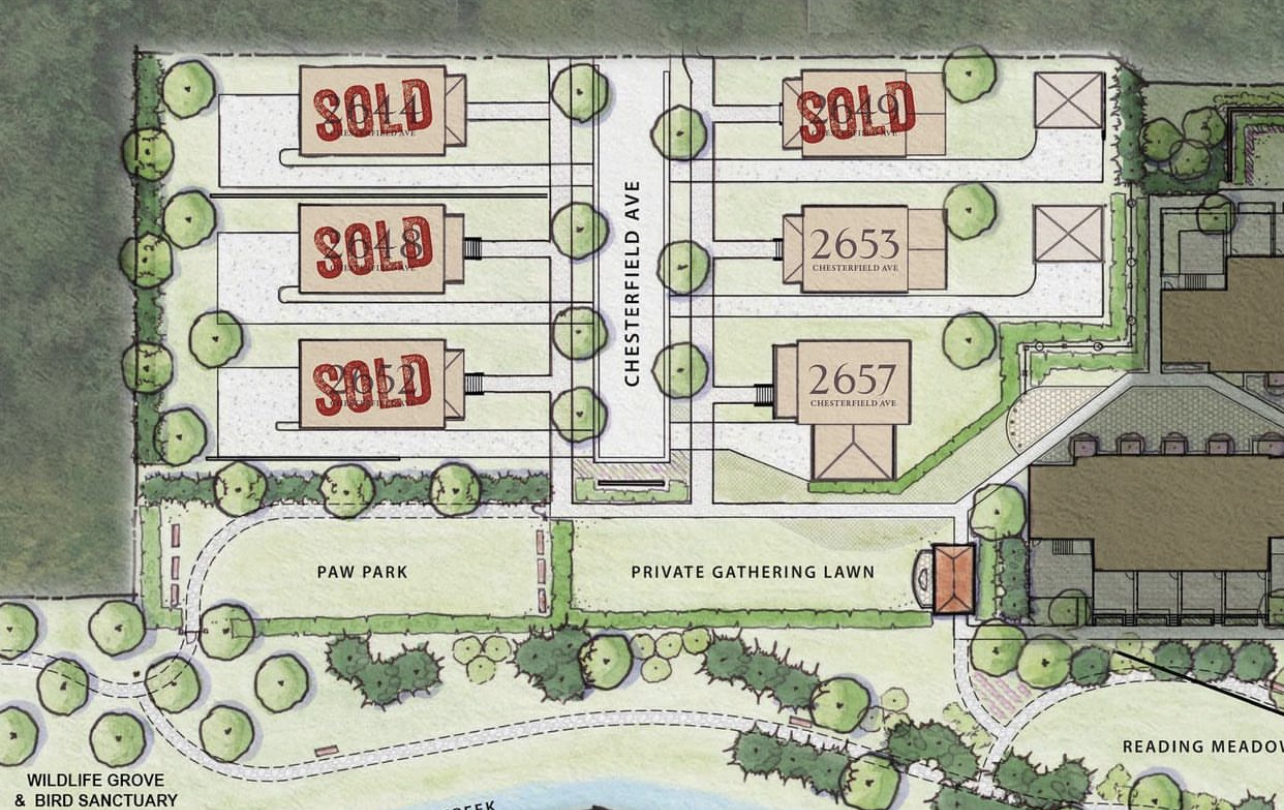 Overview
Chantilly on the Green
1000 Greenleaf Avenue, Charlotte, NC, USA