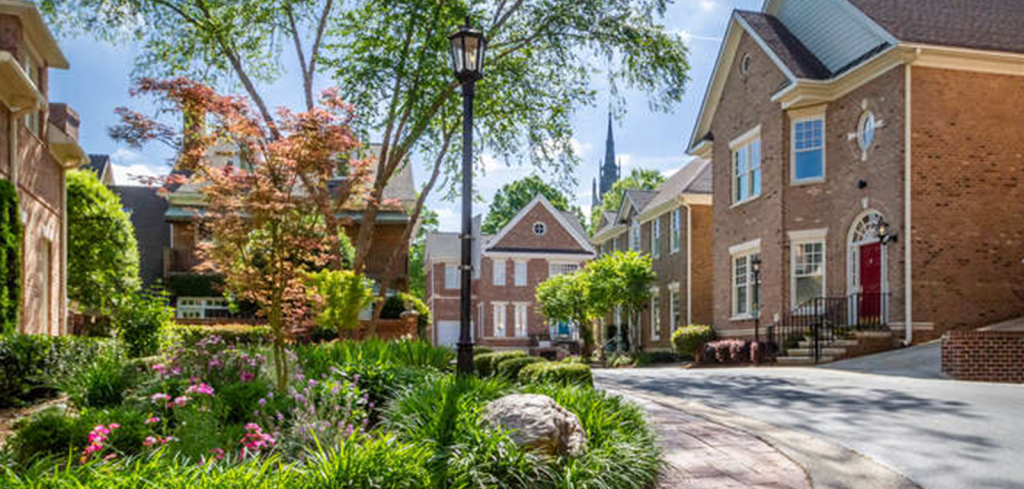 My Dilworth
Dilworth, located in the heart of Charlotte, North Carolina.


Brief History 
In 1890, a group of wealthy entrepreneurs assembled the property that makes up Dilworth as the first "suburb" of Uptown Charlotte.  The rural farm land of lakes and fields would be accessed by electrified trolley's from Uptown down South Boulevard and then turning on East Boulevard ending at Latta Park.  Latta Park was a lake at that time and a fair ground was built around it as a resort amenity for the new cottages that were being built along the rail line.  Dilworth was also anchored by the railroad track and factories in Southend. 
Dilworth Borders 
When people speak of Dilworth today, it's important to understand what "Dilworth" they're referring to (see map). There's Historic Dilworth….approximately 500 single family homes from the late 1800's and early 1900's that are built surrounding iconic Latta Park.  There's also the larger Traditional Dilworth….the commonly understood boundaries of the originally designed subdivision of Dilworth.  In the more modern era, however, major road projects and other real estate developments have stretched Dilworth to an even larger area which I refer to as Modern Dilworth. 
Dilworth Real Estate 
Today, Dilworth is one of the most sought after neighborhoods in all of Charlotte.  It boasts the highest property value subdivision that's directly adjacent to Uptown.  It's mix of Parks, small urban pockets of retail/commercial and connectivity to Uptown, Hospitals, Light Rail and major highways is unprecedented in Charlotte.   It is just under 2 square miles and has approximately 2,000 single family homes and 1,600 condo's and townhomes.  A mere 10% of the homes trade each year…..so 200 single family homes and 160 condo/Townhomes in yearly inventory.  The average Condo/TH price is just above $300,000 and single family homes average above $750,000.   
Website Navigation 
We've conveniently split Dilworth real estate into For Sale Condos and Townhomes, For Sale Single Family Homes and For Rent Homes. 
Happy Home Shopping! Please make Rob and Kim your first call for all your Dilworth Real Estate needs.
Overview
My Dilworth
1000 Greenleaf Avenue, Charlotte, NC, USA